As an addition to the acquisition of Changhe, another plan for Beijing Auto's expansion is the acquisition of Zhenjiang Automobile Manufacturing Plant in Jiangsu. According to sources, no accident, on the afternoon of August 7, Beijing Automotive Group will sign a strategic cooperation framework agreement with Zhenjiang Municipal Government in Nanjing, complete the layout of East China Base through the acquisition of Zhenjiang Automobile, and an important step for BAIC's domestic restructuring this year.
Zhenjiang Automobile Manufacturing Factory is a state-owned professional automobile production enterprise in Zhenjiang. It is understood that the project plans to invest 10 billion yuan, the first phase of the production of SUV, MPV and other models, annual production capacity of 150,000, the product is mainly for the East China and the country High-end consumer market; Phase II production of mid- to high-end passenger cars, new energy vehicles and other auto parts and core components. The total capacity planning for the two phases exceeds 300,000.
Earlier this year, Zhang Xiyong, general manager of Beijing Automotive Group and others, went to Zhenjiang, Jiangsu to discuss matters concerning the establishment of BAIC's production base in Zhenjiang. Sources have revealed that Beijing Automobile's first model produced in Zhenjiang is likely to be the full-size SUVB90 produced by BAIC at the 2010 Beijing Auto Show. Its positioning is similar to that of the Jeep Wrangler.
Beiqi chairman Xu Heyi previously publicly stated that BAIC must establish five major national bases. These five bases are located in North China, Central China, Southwest China, South China, and East China. Zhenjiang has the most advantageous regional conditions in the Yangtze River Delta and is an important transportation hub in East China.
At present, Beiqi's Beijing Yubao Plant in North China mainly manufactures Saibao brand cars; Huazhong's Hunan Zhuzhou base, which mainly produces Beijing E-series and crossover passenger vehicles Weiwang; Southwest's Beiqi Yinxiang base, which mainly produces passenger cars, Commercial vehicles and new energy vehicles; South China production base located in Zengcheng, Guangzhou last year, which mainly produces SUVs and MPVs. After the completion of the four production bases, Beijing Automotive will reach 1.1 million units by 2015.
In the first half of the year, the gap between the sales of BAIC and Changan was less than 140,000, and the competition between the two sides has become hot. Changan, on the basis of its previous stage of growth, hopes to unite the best assets to maintain its fourth position. While Beiqi is doing large-scale operations, it is trying hard to achieve a listing in the capital market as soon as possible and use the double strength to enter the first camp.
According to the requirements of mergers and reorganizations of the automotive industry at the beginning of this year, the Ministry of Industry and Information Technology (MIIT) "will form 3 to 5 large-scale automobile enterprise groups with core competitiveness by 2015". This goal is quite flexible. If the state's policy is to retain four first-tier car companies, then no matter who is in the fifth position is a heart-wrenching thing.
Mergers and listings are the two major projects currently under control by BAIC. In order to achieve the goal of listing H-shares in the first half of next year as soon as possible, BAIC is also accelerating the implementation of its merger and reorganization strategy, and is also actively adjusting its assets, striving to pack the best assets into the capital market to obtain the maximum financing value.
According to the plan, BAIC will set up a complete vehicle business unit that will uniformly control the entire vehicle business outside Beijing Automobile Co., Ltd. These vehicle businesses include BAIC, Chongqing Yinxiang, Beijing Auto Guangzhou and the newly established Beiqi sport utility vehicle company. The standard that is allocated to the entire vehicle division is that the business is still in development and there is no profitability. Beiqi shares, which are in parallel with the entire vehicle business division, will serve as the major financing platform for Beiqi's landing of H shares next year.
Now, in order to complete the goal of entering the first camp of Chinese auto makers, BAIC has already built four major production bases and a number of auto industry park projects in China. Except for Changhe, other mergers and acquisitions projects are also in talks. The start of these projects will undoubtedly require A lot of money is guaranteed. Therefore, for BAIC, mergers and acquisitions have become two wheels to promote its advancement. Any problem with any wheel will not be a blow to BAIC's future.
Carport /Canopy Steel Structure
Shed membrane, membrane structure Aluminum Alloy material: PVDF, PVC, contracted polyester membrane materials: car type H membrane structure design of steel shed; raw materials wholesale; membrane materials wholesale; H type steel structure construction materials wholesale products; membrane structure; construction steel structure; construction of membrane structure steel structure (Contractor)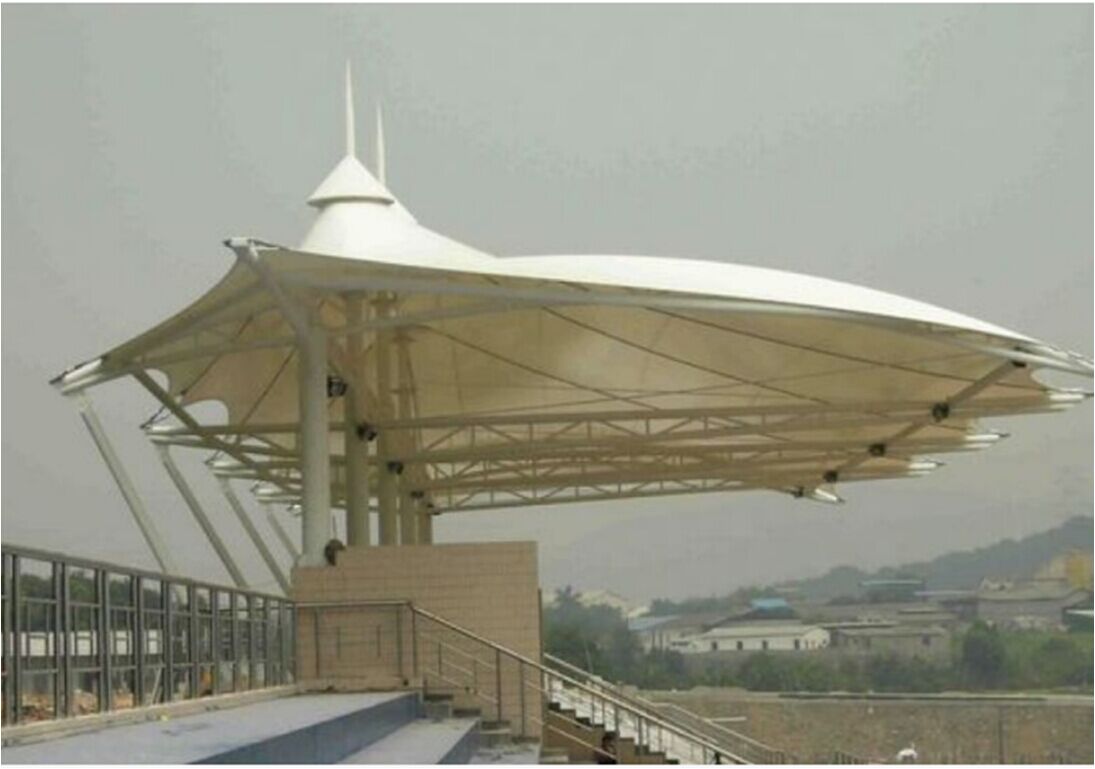 Box Girder Bridge, Highly Curved Bridges
Dongguan Honglong Steel Structure Co,. Ltd. , http://www.steelconstructure.com