Buenos Aires, known as "Paris of South America", produces about 6,000 tons of garbage every day, and produces nearly 2.2 million tons of garbage every year. In order to reduce the amount of rubbish and carbon emissions from landfills, the municipal government has invested heavily in waste separation and added 217 side-loading garbage trucks equipped with Allison transmissions to increase the recycling efficiency of recyclable materials. .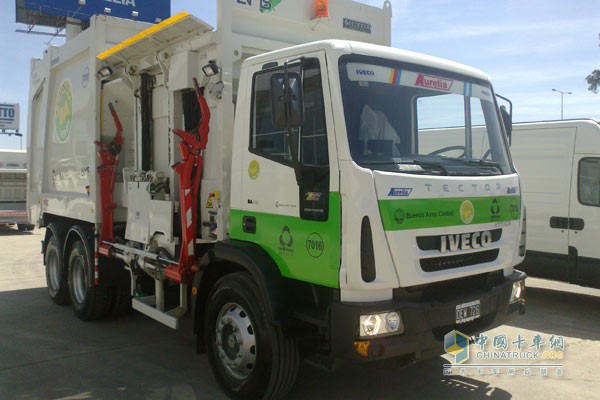 Buenos Aires Adds 217 Assembled Allison Transmission Garbage Trucks
The newly signed municipal garbage recycling contract promises to implement significant measures to improve the environment by formulating measurable outcome indicators. In fact, Buenos Aires received the 2014 City Climate Leadership Award for its solid waste management plan. The new measures include the recycling of daily life garbage and the establishment of a new green centre with a sorting bin specifically for recyclable garbage. To meet the needs of municipal services, the new 217 automatic side-loading garbage trucks will be equipped with Allison 3000 series gearboxes and will replace the old models of manual rear-loading trucks.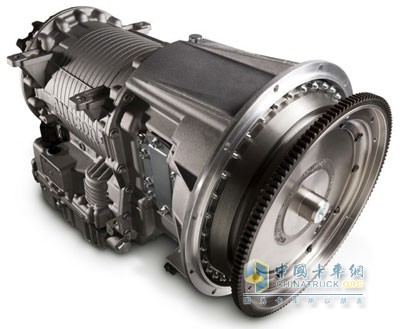 Allison Transmission
Edgardo Cenzón, an official from the Environment and Public Space Sector in Buenos Aires, said that six private and one state-owned waste recycling companies will perform a 10-year contract. Cenzón said that before the new measures are fully implemented, the old rear-loading trucks will continue to be used with new cars equipped with new Allison transmissions designed specifically for new types of bins.
Allison Transmission 's Continuous Power TechnologyTM and advanced electronic technology to control the shift point increase operator productivity. The fifth-generation electronic control system provides pre-diagnostics that enable real-time evaluation of the internal parts of the transmission, reducing unnecessary parking and enabling better maintenance planning.
The Allison Transmission also provides a power takeoff (PTO) interface device that draws power from the running engine of the vehicle and enables it to efficiently move the associated device. It can take the force from the running engine of the vehicle, and make it effectively drive the external device to take power from the running engine of the vehicle. It can effectively drive the external device to take power from the running engine of the vehicle. , to enable it to effectively drive the external equipment
"Since 2009, Allison has been working with various environmental companies in Buenos Aires to develop trucks equipped with automatic transmissions to reduce operator and municipal operating costs while improving fuel efficiency and safety. And reduce pollution to maximize benefits," said Adrián Di Nunzio, senior account manager for Allison Transmission South America. "The new side-by-side truck fleet in Buenos Aires uses 100% Allison transmissions. It fully confirms the superior quality, durability and efficiency of Allison transmissions."
To sum up, the new measures mean that Buenos Aires will invest heavily in waste recycling, and official figures are expected to put a total of 4.7 billion pesos, accounting for about 6% of the city's annual budget.
Buy truck parts, on the Taobao stalls, multiple discounts waiting for you to take!
Http://NewDrain.html
CFT Carbon Fiber Braided Sleeve
Product introduce:
CFT carbon fiber braided sleeve is braided by refined carbon fiber which is one kind of new materials with excellent mechanical properties. Carbon Fiber textile Braided Cable Sleeve it's specific gravity is less than a quarter of steel. Carbon Fiber braided Sleeve Cable sleeve tube the tensile strength of the carbon fiber resin composite material is generally more than 3500Mpa. And is 7~9 times of steel. With super flexibility, resistance to high temperature, light proportion and other properties, Expandable braided carbon fiber sleeving it`s widely used in electric wires, cables and rubber tube which have irregular surface, and products have excellent stability and high torsional strength.
The product application:
Carbon fiber is widely used in the car, aerospace, military industry and other high-tech fields.
Product size chart

Technical parameters:
Material quality: carbon fiber
Working temperature: 269 ℃ to + 650 ℃
Level of flame retardant: VW - 1
Standard color: black
Certification: ROHS
Cutting tools, scissors
Other features: can be conductive
Case note:
a) product specification refers to the network management of diameter (flat width)
b) we can provide special packaging according to customer's requirements and the size of the casing.
c) all the data above is commonly used value, not including customized size.
Product Specification:
Part NO/Product model Fold the diameter(W)(MM) Expand the scope of (1~0)(MM) packaging(L)
CFT-003 3.0 1.0--4.0 500m/roll
CFT-006 6.0 5.0--8.0 300m/roll
CFT-008 8.0 6.0--10.0 200m/roll
CFT-010 10.0 7.0--13.0 200m/roll
CFT-012 12.0 8.0--16.0 200m/roll
CFT-015 15.0 10.0--20.0 200m/roll
CFT-020 20.0 14.0--26.0 150m/roll
CFT-025 25.0 18.0--33.0 150m/roll
CFT-030 30.0 20.0--39.0 100m/roll
CFT-040 40.0 30.0--52.0 100m/roll
CFT-050 50.0 40.0--65.0 100m/roll


Braided Sleeves,Black Braided Cable Sleeving,Braided Polyester Sleeving,Braided Electrical Sleeving,Braided Cable Sleeve
KEYUACE Materials Co., Ltd. , https://www.insulationtubing.com