1. The three-box temperature impact test box can independently set the functions of three different conditions of high temperature, low temperature, and thermal shock. When performing cold and hot shock conditions, it has the function of high and low temperature tester.
2. Three box type temperature impact test box can automatically advance the pre-cooling, preheating and standby functions during the scheduled start-up time operation; can set the number of cycles and defrosting times; automatic (manual) defrosting; controller man-machine interface friendly , Program setting is convenient, abnormality and troubleshooting display function is complete.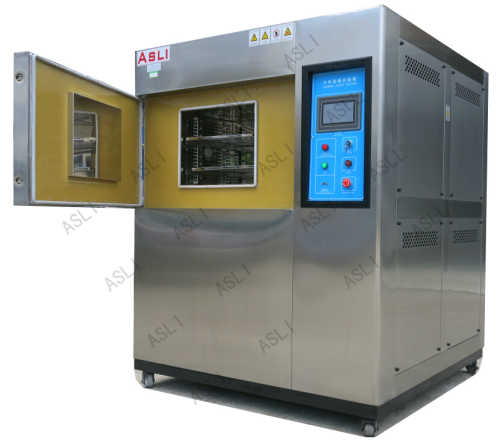 3. The three-box temperature impact tester adopts a large-scale color LCD touch-conversation microcomputer control system. The operation is simple and easy to understand, and the operation status is clear at a glance;
4. Three-box type temperature impact test box adopts totally enclosed imported compressor + environmental protection refrigerant, plate type cold heat exchanger and binary ultra-low temperature freezing system. It has LAN network communication interface and can be connected to a computer for remote control. It is easy to use;
This is just a part of the characteristics of the three-box temperature shock test box, and it is also the main part. There is more detailed information on the callable consultation.
Our main product for Finned Tube Coil Fabricaiton machinery includes:
Fin Lines, Fin Dies , Haripin Bender, Hand feeding Hairpin Bender , Vertical Expander , Portable Expander , Tube Cutoff Machines, Return Bender , Return Elbow Bender , Return Crossover Bender, Snake Shape Bending Machine, Manifold Drilling Machine , Size and Ring Machine, Return Bender Cleaning Machine and Brazing Machine By appling above machinery and tools, you can make various finned tubing coil for both common and customized.
Except them,the Servo Tubing Cutoff Machine is also my company' product,it is used to straighten pipes from the coiler and cut them in a certain length.This machine is mainly used for tube coil decoiler, then straighten and cut automatically to its determined length. After cutting, the tube will fall into the support automatically.
In order to fabricate good quality products as well as make sure quick lead time, we have a modern workshop with advanced and precision machining equipments. We pride ourselves on providing fast response to all our customer`s requests and provide after sale service, maintenance, repair, training and spare parts.
Finned Tube Coil Fabrication Machinery
Mechanical Vertical Expander, Hairpin Bender, Return Bender,Servo Tubing Cutoff Machine
Satis Products Co., Ltd. , https://www.satismachinery.com