An important tag of 2015 for FAW Xichai was "Old Friends" and "Old Friends" ie users. January 18, 2016, in the "discovery trust - China truck user survey-cum-contest" ceremony site, FAW Wuxi Diesel harvest "old friend" back a gift: FAW Wuxi Diesel HENGWEI honored as "Year 2016 Chinese truck users trust fuel-efficient mid-range engines ." The FAW Xichai planting terminal further deepened the brand influence and product reputation among users. This award is indeed worthy of recognition.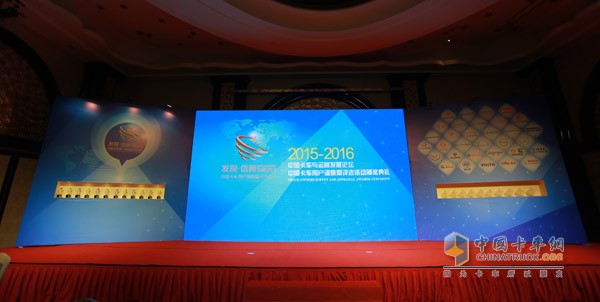 China Truck Users Survey and Selection Ceremony
The China Trucking Network found that the trust investigation team found during the visits to the logistics parks and markets across the country that many users evaluated the Xichai engine quite high. He Jingchun, a user from Shandong, believes: "Xichai not only saves fuel and helps me to reduce the cost of the car; the service is also very intimate and timely and efficient. Xichai helped me to take the first step in getting rich and has always been with me. It is no worry for us to have a sports car." Zibo, a user from Guangdong, said: "Xichai, as a leading company in the domestic engine industry, has been renowned for its "fuel-efficient, environmentally-friendly, reliable" products and "sophisticated, thoughtful" service. With foreign brands rushing to capture the domestic market, Xichai bravely picked up the banner of rejuvenating the national industry, adding glory to its own brands in the competition with international players, and we will continue to trust Xichai machines to make tin. Firewood fans." There are many "old friends" like He Jingchun and Zibo.
According to the relevant person in charge of Shanghai Yuantong express, "advanced technology, excellent performance, considerate and caring service, and practical implementation of the meticulous service concept have led us to choose the Xichai engine. The quality of the Xichai machine is reliable. It is even more reassuring to use!" With its own brand strength and thoughtful service, Xichai is also gaining recognition and trust from more and more express logistics companies.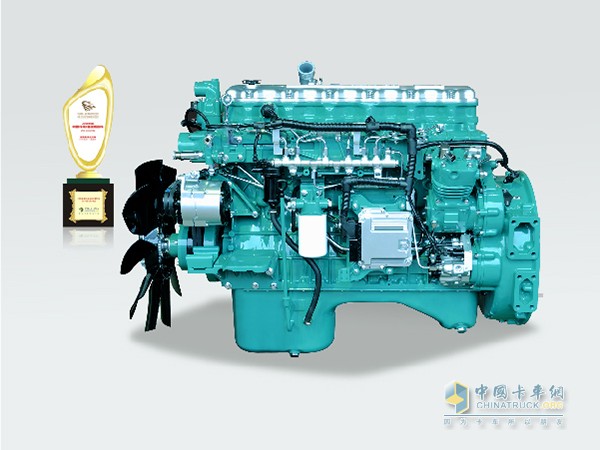 FAW Xichai Hengwei won the "2016 China's truck users most trusted fuel-efficient medium-sized engine"
According to the China Truck Network Finding Trust Group, FAW Xicui Hengwei Engine has introduced AVL Cruise calculation software to optimize vehicle matching and obtain the best fuel consumption under the premise of satisfying the power. At the same time, key components such as the fuel system adopt international first-class brand products. High reliability. This engine also has GPS satellite positioning, operation monitoring, fault diagnosis, fuel consumption management and other functions, to adapt to fleet intelligent management. The FAW Xichai Hengwei Guowu Engine, which was the first to be developed for R&D of national regulations, met the needs of medium-sized power users. Based on the advantages of the original products, the company has carried out innovations and extensions, and has used world-class technologies such as double-stage supercharging to boost At the same time as product dynamics, fuel consumption is saved by 2%, and its comprehensive fuel economy is 5 percentage points higher than that of similar products in the domestic industry, bringing real value returns to end users.
FAW Xichai Hengwei won the "2016 China's most trusted fuel-efficient medium-sized engine for truck users" award and Xichai's meticulous efforts are inseparable. It is understood that service users have become the main thread through which Xichai's brand has always been developing. In 2015, Xichai launched "Wisdom Xichai" APP software, with the help of "Internet+", tailored to the user a full range of caring services, to further narrow the distance with the user and enhance the user's brand viscosity; The heartfelt "Tin" "FAW Xichai "Friends" thanksgiving journey made users really feel the love from Xichai. The related person in charge of FAW Xichai said in an interview with reporters that "while the rapid development of the company, FAW Xichai is pursuing customer satisfaction, winning the trust of end users with high-quality products and caring services. In the future, FAW Xichai has been ready and will continue to take the service users as its core value concept and open up a great journey from product manufacturing to technology service companies.

Learn More Finding Trust - China Truck User Survey and Selection Activities : Please click: http://
Industrial check valves are wildly used in all type of industrial pipelines, such as power stataion, petrochemical, natual gas,water treatment ect. Swing Check Valve, Wafer Check Valve, titling Disc Check Valve , Piston Check Valve, disc checkvalve, Lift Check Valve and Api 602 Check Valve with ASME & DIN & EN & GOST standard are commonly used by customer. Industrial check valve we provided can cover size from 1/2 inch to 48 inch(DN15-DN1200) matching pressure from class 150 to class 2500(PN10-PN420) which are suitable for operating in the working media temperature from -196℃ to 693℃, as well as material in carbon steel, stainless steel, alloy steel and duplex steel in casting material or forging material.
Check Valve
Check Valve,Piston Check Valve,Pvc Check Valve,Check Disc Valve
Yongjia South Trading Co.,Ltd , https://www.n-lvalve.com