[China Agricultural Machinery Industry News] Anhui Lixin County Yi'an New Energy Co., Ltd. is a well-known enterprise in Anhui Province's new energy. In recent years, the company has made significant contributions to the comprehensive utilization of straw in Anhui Province, not only changing the straw Waste is a treasure, effectively solving the pollution problem of straw burning, and increasing income for farmers.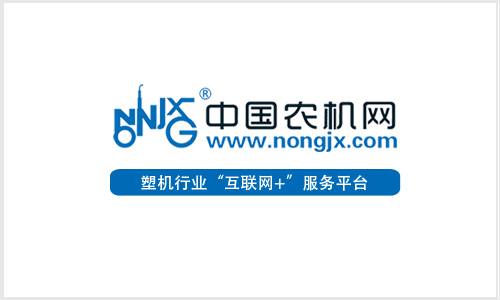 Yulong: China's baler industry leader, helping enterprises to enter the stage
Anhui Lixin County Yi'an New Energy Co., Ltd. is a well-known enterprise of Anhui New Energy. Currently, it is mainly engaged in straw processing, production and sales. In recent years, the company has made significant contributions to the comprehensive utilization of straw in Anhui Province. It not only turned straw into waste, but also effectively solved the pollution problem of straw burning and increased income for farmers. It is such a well-known enterprise that, on the selection of the baler, aimed at Yulong. Yi'an New Energy Company has purchased 150 sets of Yulong balers. For the reason why we insist on choosing the Yulong baler, it is worthy of the advantages of advanced technology, high production efficiency and quick service.
With the rapid development of the country and the massive exploitation of mineral coal and other resources, China has already faced serious resource depletion and air pollution. The new energy-saving straw energy will be valued and promoted by the state. Liu Zhihe, who has a unique vision, has taken a fancy to the development potential of the new energy market and has invested in it. He has established Anhui Lixin County Yi'an New Energy Co., Ltd. At that time, the straw market was a loose sand. Without organization and scale, scattered acquisitions could not meet the company's needs. There is no source of supply, which makes Liu Zhihe, who was just established at the time, anxious. As the country's crackdown on straw bans increased, and the baler market became hot, Liu Zhihe saw things turn. So I bought a batch baler, but the brand's equipment performance and bundling effect are not what Liu Zhihe imagined. Due to the expansion of the company's business, Liu Zhihe decided to try other brands of equipment. But there are too many baler brands in the market. Which brand should we focus on? In order to find out the situation, Liu Zhihe did his homework, browsed the information of the Starlight Yulong baler, repeated market research, and in-depth understanding of Yulong's corporate culture and business philosophy, and finally selected the Xingguang Yulong baler. More than 20 units were purchased and purchased. According to the subsidy policy for the purchase of agricultural machinery at that time, the straw baler was purchased, and the provincial, city and county level subsidies were also obtained, which saved them a large sum of money.
Talking about the cooperation process with Yulong, Liu Zhihe, the general manager of Anhui Lixin County Yi'an New Energy Co., Ltd. opened his voice. He has repeatedly said that Yulong is the "leader" of the Chinese baler industry. Yulong baler has superior quality performance, high work efficiency, wide application range, and can be used for wheat straw, cotton straw, corn stalk, rapeseed pole, peanut vine, Straw and other grasses such as bean poles are picked up and bundled. Moreover, compared with the previously used hydraulic baler, the mechanism is simple, the performance is reliable, easy to operate, maintain, and has good usability and low maintenance cost. There are no hydraulic drills, hydraulic valves, accumulators and other components necessary for the hydraulic baler. There is no temperature-lowering device for the stable change of the hydraulic system, and the energy-saving effect is obvious. And there is no hydraulic oil running, leakage, leakage phenomenon, which is conducive to environmental protection. This is not the case. In 2015, Liu Zhihe purchased more than 100 Yulong balers at one time.
Conscience companies will have a better development prospects. In order to help the farmers to reduce the burden and realize the value of comprehensive utilization of straw, Lixin County Yi'an New Energy Co., Ltd. will use the new baler for local farmers free of charge. The local user told the agricultural machine 1688 net reporter: "Yulong bundling machinery works efficiently. After a long period of time, a long block will be laid down. One acre of land will be 10, and the new energy company will be transported away. Delaying the cultivation of soybeans, you can still sell a lot of money per ton, and you can earn a total of more than a thousand yuan a day in terms of oil costs. In these few days, you earned five or six thousand yuan."
The development of enterprises is good or bad, except for some products, good management systems and corporate culture. Should also have after-sales service guarantee, after-sales service is a strong guarantee for customers to purchase, but also an important basis for customers to choose agricultural machinery. Liu Zhihe told reporters: "When there is always a problem with the quality of the machinery, the after-sales service of the Starlight Yulong baler is very timely. However, since the purchase of the Yulong baler, we rarely need after-sales service, except Yulong. In addition to the reliable quality of the baler, the main reason is that the after-sales service personnel of Xingguang Yulong Machinery will regularly carry out maintenance on the machinery to ensure that the time of work will not be delayed due to failures during the busy season. In fact, this is also obtained by Yulong Machinery. The main reason for user trust."
Yixin New Energy Co., Ltd. of Lixin County, Anhui Province has a pragmatic and pioneering spirit, a forward-looking vision, excellent management and strong performance. Customer-oriented, and constantly improve the sales service system. Since its inception, the company has always adhered to the "quality, price concessions, and thoughtful service." Commitment. In the principle of honesty and trustworthiness, customer first, we deliver high quality products and services to every customer. To this end, thanks to Yulong's companion, in the future cooperation, Liu Zhihe believes that Xingguang Yulong Machinery can continuously develop baler products that are more intelligent, easier to operate, and more industrialized, and are made in China in the world. Win more praise! Also firmly believe that the road to wealth in cooperation with Yulong is unimpeded.
To meet the needs of supplying cooled or heated air to living or working tents or camps used for various events, Tentcool gives the best solutions by Event Tent Air Conditioner products.
The event tent air conditioner can be used for wedding tents, Birthday Party Tents, Disaster Relief Tents, Worker Camps, etc. No need to consider the weather condition again. Unique design enables cooling or heating in minutes after the air conditioning units are set in place.
Features:

Mobile Compact Design
Powerful Cooling or Heating
Wide applications
Low Noise
High Temperature Durable
Easy Installation
Certification:
ISO9001
ISO14001
CE Certified.
Spare parts warranty of 24 months
After sales services and maintenance on demand.

Technical Data:
| | | | | | | | | | |
| --- | --- | --- | --- | --- | --- | --- | --- | --- | --- |
| Model No. | | TTAC-07HCWa | TTAC-07HCWa | TTAC-12HCWaS | TTAC-12HCWaS | TTAC-18HCWaS | TTAC-18HCWaS | TTAC-40HCWaS | TTAC-70HCWaS |
| Type | | Horizontal | Vertical | Horizontal | Vertical | Horizontal | Vertical | Horizontal | Horizontal |
| Cooling capacity | kW | 7.00 | 7.00 | 12.00 | 12.00 | 18.00 | 18.00 | 40.00 | 70.00 |
| Heating capacity | kW | 7.70 | 7.70 | 13.50 | 13.50 | 19.50 | 19.50 | 45.00 | 77.00 |
| Electric Heating | kW | 3.00 | 3.00 | 4.00 | 4.00 | 6.00 | 6.00 | 8.00 | 15.00 |
| Rated cooling power input | W | 2550 | 2550 | 4150 | 4150 | 7000 | 7000 | 17500 | 30200 |
| Rated heating power input | W | 2650 | 2650 | 4450 | 4450 | 8500 | 8500 | 18500 | 31400 |
| Rated cooling current input | A | 12.2A | 12.2A | 7A | 7A | 11.7A | 11.7A | 29.5A | 51.1A |
| Rated heating current input | A | 12.7A | 12.7A | 7.5A | 7.5A | 13.2A | 13.2A | 31.2A | 53.0A |
| Evaporating side airflow | m3h | 1000 | 1000 | 2000 | 2000 | 3000 | 3000 | 5500 | 5500 |
| Condensing side airflow | m3h | 3500 | 3500 | 5000 | 5000 | 10000 | 10000 | 22000 | 22000 |
| Air pressure | Pa | 200 | 200 | 200 | 200 | 200 | 200 | 200 | 200 |
| Compressor MFG | | GMCC | GMCC | PANASONIC | PANASONIC | PANASONIC | PANASONIC | PANASONIC | PANASONIC |
| Evaporating side Noise | dB(A) | ≤40 | ≤40 | ≤45 | ≤45 | ≤48 | ≤48 | ≤52 | ≤52 |
| Condensing side Noise | dB(A) | ≤55 | ≤55 | ≤60 | ≤60 | ≤65 | ≤65 | ≤70 | ≤72 |
| Net Weight | kg | 110 | 125 | 180 | 200 | 250 | 260 | 380 | 780 |
| Dimension (L x W x H)) | mm | 1150×710×820 | 740*620*1120 | 1280×930×1000 | 835*735*1275 | 1400×1080×980 | 930*850*1380 | 2100*1100*1210 | 2800*2100*1210 |
Event Tent Air Conditioner
Event Tent Air Conditioner, Wedding Tent Air Conditioner, Relief Tent Air Conditioner, Emergency Mobile Air Conditioning, Disaster Saving Portable Air Conditioner, Disaster Relief Tent air conditioner
Taizhou Tentcool Electrical Appliance Co., Ltd. , https://www.tentcool.com