Guowu Dongfeng Dollyka sprinkler chassis configuration, D7 front cab, white, wheelbase 3800, cab 2030 single-row chassis, engine CY4SK251 (115kw), 6-speed gearbox, front and rear axle 2.2/4.2, tires 7.50R16 Wire tire, moving, breaking air brake, clutch assist, ABS. The outer dimensions of the tank (length × long axis × short axis) (mm): 4200 × 2000 × 1300. The maximum volume is 8 square meters.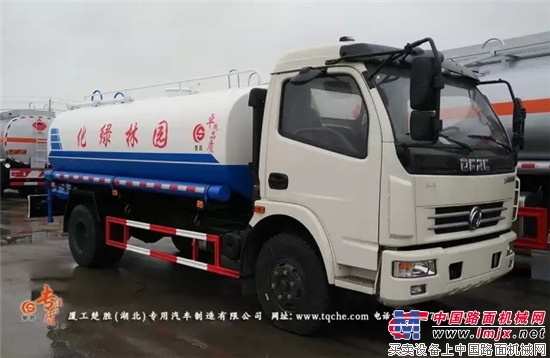 Dongfeng Dollyka sprinkler performance advantages:
The appearance of the lines is smooth, the quality is good, the price is more reasonable after the price reduction, and the after-sales guarantee.
The sprinkler is sprayed (sprayed) and sprayed with side spray. The tank body is equipped with a working platform. The platform is equipped with green sprinklers. The sprinkler can rotate in all directions, and can be continuously adjusted into straight flush, heavy rain, light rain and drizzle. Safety guardrail, equipped with Hangzhou Weilong high-power special sprinkler pump with national quality appraisal. The pump can self-prime and self-discharge, install filter net, with fire-fighting interface, can enter water through fire hydrant, with self-flow valve, optional on-board 20 meters green reel, can spray pesticides, tank metal paint.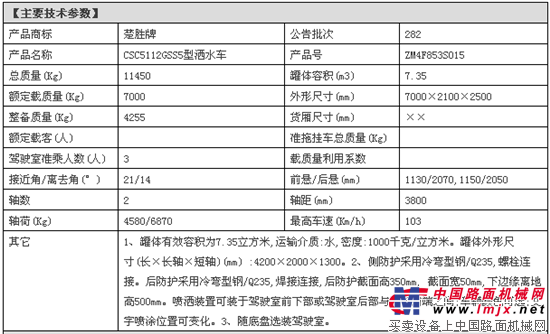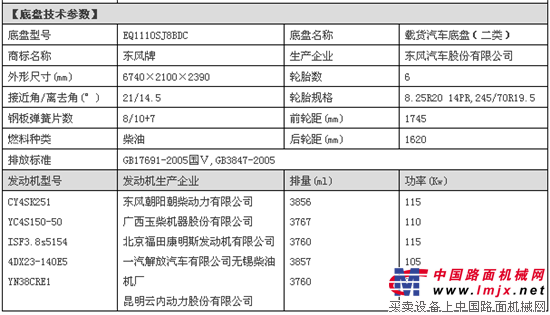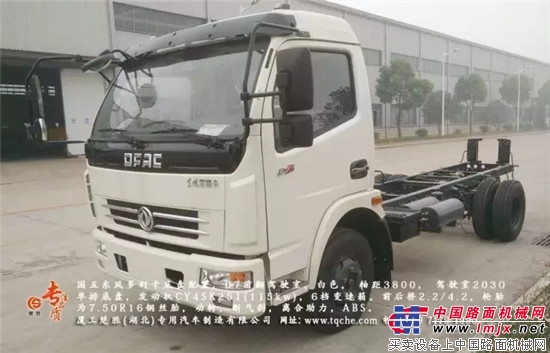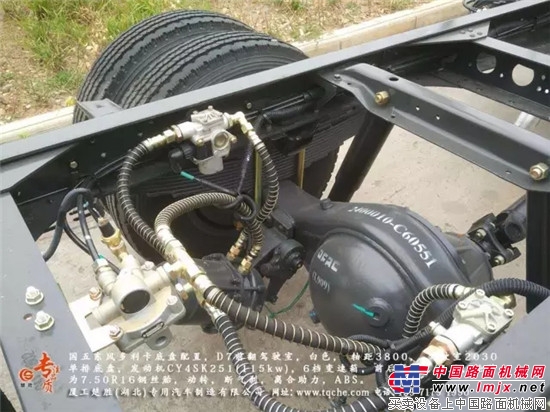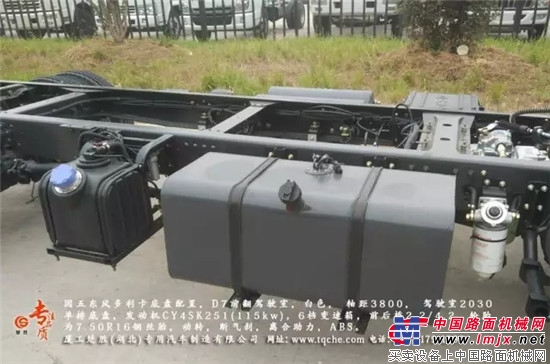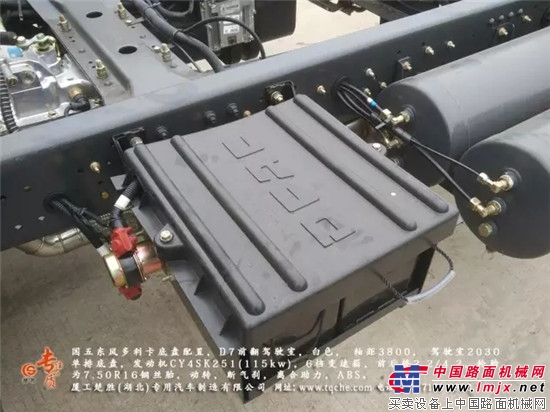 (This article comes from Xiagong Chusheng)
A Spherical bearing is composed by an inner ring with a double raceway and an outer ring with spherical surface, the outer raceway center is in accord with shaft center; all having self-aligning function, which can compensate the mounting error between the shaft and bearing seat and the outer ring inclination caused by shaft deflection. They can carry large radial load and could also support any directional axial load but not pure axial load. In particular, they are suitable for the applications with heavy load or vibration.
Structures
20000Ctype is adopting spherical symmetrical rollers, no fixed ribs on the inner ring; there are also two rows of independent solid cages. This type of bearings is especially suitable for the applications with high speed rotation.
20000CA are symmetric spherical rollers, there are fixed ribs on the center of inner ring, the solid cage is integrated. This type of bearings is widely applied and especially for applications with heavy load.
Cage material
Machined brass cage or pressed cage of steel sheet.
Permissible tilt angle
See Table 1.
Tolerance and clearance
The tolerance of spherical roller bearings is class 0 and class 6. The tolerance value is available in section Rolling Bearing Tolerance.
Radial clearance of Spherical Roller Bearing is listed in Table 2 and 3.
Dynamic equivalent radial load
when Fa/Fr≤e Pr=Fr+Y1Fa
when Fa/Fr>e Pr=0.67Fr+Y2Fa
e, Y1,Y2 factors can be found in the table of bearing dimension
Dynamic equivalent radial load
P0r=Fr+Y0Fa
Y0 factors can be found in the table of bearing dimension
Table 1 The permissible angular misalignment
Bearing series

30

40

31

41

22

32

13

23

The permissible angular misalignment

≤

1.5°

2°

1.5°

2.5°

1.5°

2.5°

1°

2°
Table 2 Radial clearance of spherical roller bearing with cylindrical bore
μm
Nominal bore diameter d

mm

C2 clearance

Standard clearance

C3

clearance

C4

clearance

C5 clearance

Over

To

Min

Max

Min

Max

Over

To

Min

Max

Min

Max

14

18

24

30

40

50

65

80

100

120

140

160

180

200

225

250

280

315

355

400

450

500

560

630

710

800

900

18

24

30

40

50

65

80

100

120

140

160

180

200

225

250

280

315

355

400

450

500

560

630

710

800

900

1000

10

10

15

15

20

20

30

35

40

50

60

65

70

80

90

100

110

120

130

140

140

150

170

190

210

230

260

20

20

25

30

35

40

50

60

75

95

110

120

130

140

150

170

190

200

220

240

280

310

350

390

430

480

20

20

25

30

35

40

50

60

75

95

110

120

130

140

150

170

190

200

220

240

260

280

310

350

390

430

480

35

35

40

45

55

65

80

100

120

145

170

180

200

220

240

260

280

310

340

370

410

440

480

530

580

650

710

35

35

40

45

55

65

80

100

120

145

170

180

200

220

240

260

280

310

370

410

440

480

530

580

650

710

45

45

55

60

75

90

110

135

160

190

220

240

260

290

320

350

370

410

450

500

550

600

650

700

770

860

930

45

45

55

60

75

90

110

135

160

190

220

240

260

290

320

350

370

410

450

500

550

600

650

700

770

860

930

60

60

75

80

100

120

145

180

210

240

280

310

340

380

420

460

500

550

600

660

720

780

850

920

1010

1120

1220

60

60

75

80

100

120

145

180

210

240

280

310

340

380

420

460

500

550

600

660

720

780

850

920

1010

1120

1220

75

75

95

100

125

150

180

225

260

300

350

390

430

470

520

570

630

690

750

820

900

1000

1100

1190

1300

1440

1570
Table 3 Radial clearance of spherical roller bearing with tapered bore
μm
Nominal bore diameter d

mm

C2 clearance

Standard clearance

C3

clearance

C4

clearance

C5 clearance

Over

To

Min

Max

Min

Max

Over

To

Min

Max

Min

Max

18

24

30

40

50

65

80

100

120

140

160

180

200

225

250

280

315

355

400

450

500

560

630

710

800

900

24

30

40

50

65

80

100

120

140

160

180

200

225

250

280

315

355

400

450

500

560

630

710

800

900

1000

15

20

25

30

40

50

55

65

80

90

100

110

120

140

150

170

190

210

230

260

290

320

350

390

440

490

25

30

35

45

55

70

80

100

120

130

140

160

180

200

220

240

270

300

330

410

460

510

570

640

710

25

30

35

45

55

70

80

100

120

130

140

160

180

200

220

240

270

300

330

370

410

460

510

570

640

710

35

40

50

60

75

95

110

135

160

180

200

220

250

270

300

330

360

440

490

540

600

670

750

840

930

35

40

50

60

75

95

110

135

160

180

200

220

250

270

300

330

360

400

440

490

540

600

670

750

840

930

45

55

65

80

95

120

140

170

200

230

260

290

320

350

390

430

470

520

570

630

680

760

850

960

1070

1190

45

55

65

80

95

120

140

170

200

230

260

290

320

350

390

430

470

520

570

630

680

760

850

960

1070

1190

60

75

85

100

120

150

180

220

260

300

340

370

410

450

490

540

590

650

720

790

870

980

1090

1220

1370

1520

60

75

85

100

120

150

180

220

260

300

340

370

410

450

490

540

590

650

720

790

870

980

1090

1220

1370

1520

75

95

105

130

160

200

230

280

330

380

430

470

520

570

620

680

740

820

910

1000

1100

1230

1360

1500

1690

1860
Spherical Roller Bearing
Spherical Roller Bearing,One Row Spherical Roller Bearing,Two Row Spherical Roller Bearing
Xibei Bearing Co.,Ltd. , https://www.nxzjck.com