On December 19, 2017, the "Run on Less" sponsored by the North American Freight Efficiency Association (NACFE) successfully came to an end. The team from Messili Valley Transportation (MVT) was far ahead of the competition target of 4.6 km/l (hundreds). Km 21.7 liters) to complete the game.
The "Run on Less" game aims to reveal how an 8-stage heavy-duty truck and diesel powertrain uses innovative technologies to achieve optimal fuel economy. The competition required drivers to turn their 4.2 km/liter (23.8 liters per 100 km) fuel consumption concept into reality with the help of an efficient engine . It is worth mentioning that the average fuel consumption of Class 8 heavy trucks in the United States is 2.7 km/liter (37 liters per 100 km). As you can imagine, it is not easy to complete this game.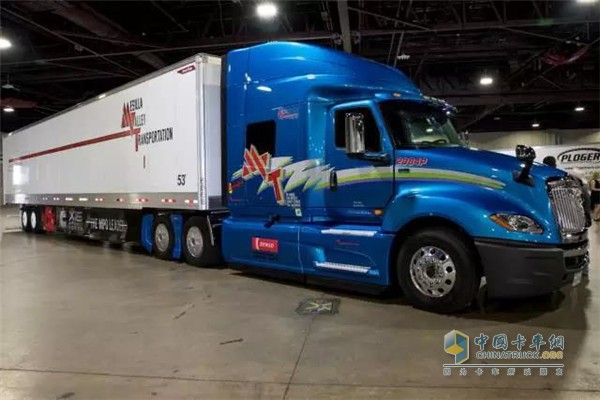 Super Truck with Cummins X15 High Efficiency Series Engine
At the beginning, when the MVT team could easily win the game, what's the secret? Really! The MVT team's car was a super truck equipped with a Cummins X15 engine.
In February 2017, Jimmy Ray, the co-owner of MVT, was invited to participate in the "Run on Less" event. Prior to this, MVT ordered a number of super trucks equipped with Cummins X15 high-efficiency series engines. In order to complete the competition better, MVT went to the Cummins Technology Center for technical assistance.
Cummins "stepped in." To achieve optimal deployment, Cummins staff contacted MVT suppliers to discuss how to retrofit trucks with existing high-end accessories to achieve optimal fuel economy. The initial configuration of the participating trucks was a 450hp X15 high-efficiency series engine, which was later negotiated by an internal team to determine the final configuration for the calibration of a 400hp X15 engine.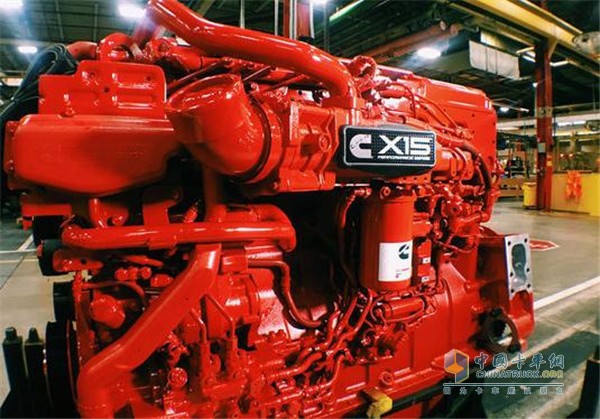 Final configuration for calibrating a 400hp X15 Cummins engine
The calibration parameters of the Cummins X15 are set to match the cruise control and maximize the ADEPTTM advantage, such as SmartCoastTM and SmartTorque2. On this basis, the electronic fuel system has also been used to further increase efficiency. Such as road conditions - speed control, deceleration protection, idle stop and idle speed settings. Of course, professional training for drivers is also one of the reasons why the X15 engine stands out. Through training, drivers learned how to accurately perform this series of operations and fully output the excellent performance of the X15 engine. At the same time, in order to ensure that trucks are in normal driving conditions and the driver is operating in compliance, Cummins engineers and technicians use data loggers to conduct real-time field monitoring and record driving behavior.
Hard work pays off, and in the end, the Cummins data detector shows that the X15 consumes approximately 4.6 mpg (literally 21.7 liters) during a long driving range of 19207.5 kilometers, far exceeding the goal of the game! ?
Through this fuel consumption competition, Cummins has established a close relationship with MVT. MVT is one of the most influential truck fleets in North America. It is gradually replacing its original engine with the Cummins X15 engine, and its "Run on Less" configuration will also be a common configuration in future orders. .
EJ Industrial Group Co.,Ltd is a leading professional valves manufacturer in China.
Our industry valves products range cast steel and Forging Steel Floating Ball Valve, Trunnion Mounted Ball Valve, Dbb Ball Valve , Gate Valve , globe valve, Check Valve and high performance Butterfly Valves. The fields we serve include oil and gas, LNG, refinery, chemical, pharmacy, mining industry, and so on.
All our products are manufactured and tested according to international standards API 6D, API6A, API600, ANSI B16.34, API607, API6Fa, API 591, API594,API609, API602, BS5153, BS1868, BS1873, DIN3202, DIN3352, BS5163, BS5153,BS5150, AWWA C509, API598, and EN12266.
Dual Plate Check Valve,Dual Wafer Check Valve,Double Door Check Valve,Check Valve
EJ INDUSTRY GROUP , https://www.ej-industry.com