[ Instrument Network Instrument R & D ] The new coronavirus (COVID-19) that has broken out since the end of 2019 has brought huge challenges to global public health. In order to prevent and control the epidemic, while ordinary people are consciously implementing protection work, many researchers at home and abroad have also overcome difficulties and obtained many scientific research results.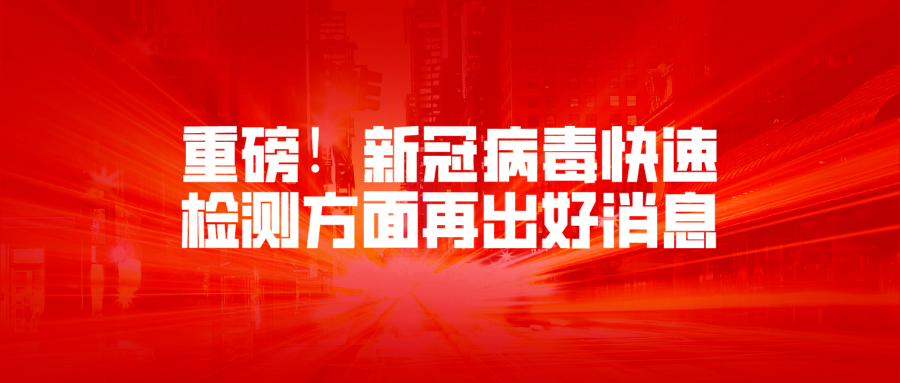 On February 15, a team of researchers including the famous CRISPR professor Zhang Feng from the Massachusetts Institute of Technology, Harvard Broad Institute, and McGovern Brain Science Research team developed a new COVID-19 detection method. It has also been submitted to bioRxiv. It should be noted that this method is based on CRISPR and uses the SHERLOCK technology previously developed by Zhang Feng's team, which can detect the genes of the new coronavirus in just one hour with only one test strip. The specific detection scheme has the following three steps: After extracting the nucleic acid from the sample, it is subjected to isothermal amplification at 42 ° C for 25 minutes; Cas13 protein, guide RNA and probe are added to the sample, and incubated at 37 ° C for 30 minutes; Immerse the test strip in the reaction system of step 2 and wait for 2 minutes. The McGovern Institute reported that the method has the same utility as samples processed by quantitative PCR, but also pointed out that the method still needs further optimization, testing and clinical validation.

Apart from the research and development of this technology, good news also came from China in the epidemic prevention war.

On February 17, the "new coronavirus (2019-nCoV) lgM antibody detection kit (colloidal gold immunochromatography)" jointly developed by the academician team of Academician Ge Junbo of Zhongshan Hospital of Fudan University has completed its full performance at the Jiangsu Medical Device Inspection Institute Project inspection. Due to the technical requirements of the product, the kit passed the registration test and became one of the first new types of rapid coronavirus rapid detection reagents that passed the legal testing agency.

It is reported that the lgM antibody detection kit is suitable for serum fire fingertip blood samples, no special pre-treatment equipment is needed, and even non-professionals can complete the test by themselves after simple training. In addition, the kit requires only 10 μl of serum or 20 μl of whole blood, and the average test time is 10 minutes, and the shortest time is only 1 minute. With the approval and use of the kits, on-site inspections at primary hospitals, community health service centers, and transportation hubs will become more convenient and faster.

Reference source: DeepTech, Science and Technology Network, Xinmin Evening News, China News Network
Portable Conveyor Belt,Portable Sand Conveyor,Portable Grain Belt Conveyor,Portable Grain Conveyor
Xinxiang Zhenying Mechanical Equipment Co., Ltd , https://www.zhenyinggroup.com