[China Instrument Network Instrument R&D] Recently, the Zhejiang Institute of Metrology (National Liquid Flow Measurement Instrument Quality Inspection Center) completed the "Quality Improvement of Electronic Water Meter" of the National Quality Inspection Center Technical Equipment Improvement Project initiated by AQSIQ.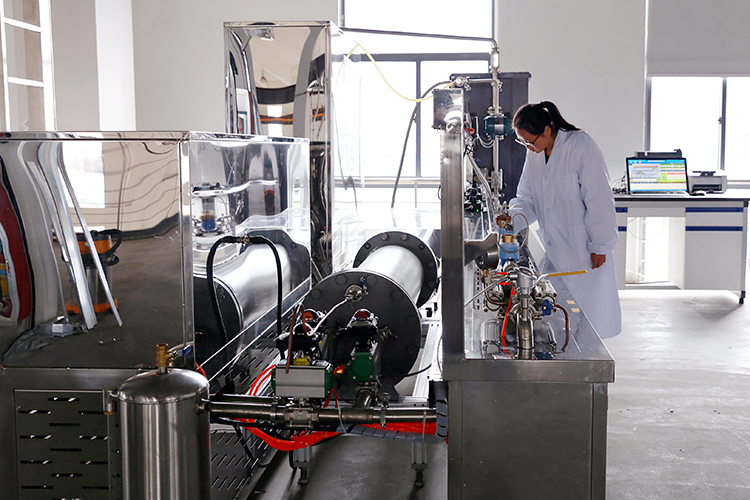 Relying on this project, Zhejiang Institute of Metrology independently developed a piston-type liquid flow standard device. After 6 months of verification, the technical performance of the two key indicators of the flow measurement uncertainty and stability of the standard device are all better than 0.05%, and it is the current highest standard of accuracy and stability of the flow standard device.
As one of the four forms of civil use, the meter's measurement accuracy directly affects the economic and social benefits of the water supply unit and is closely related to the vital interests of thousands of households. Nowadays, water meter technology is continuously improving, and the measuring technology of water metering performance needs to be continuously improved in order to better guarantee the accuracy and reliability of metering.
The standard device further enhances the technical capabilities of the national liquid flow metering equipment quality inspection center, solves the problem of electronic metering metering performance testing, and lays a foundation for continuing the industrial upgrade of the water meter industry in Zhejiang Province and maintaining the industry's regional agglomeration advantage and leading position. Important technical support basis.
(Original title: Provincial Metrology Institute built a standard flow device with the highest level of accuracy and stability in the country)