Model NO.:
Quartz Glass Test Tube
Working Temperature:
1100 Degree
Processing Technology:
Polishing/Grinding
Application:
Laboratory/Teaching/Chemical
Keyword:
Baibo Round Bottom Oblique Mouth Two Necks Glass B
Transport Package:
Plastic Air Cushion Film;Foam Material;Carton Box
Specification:
Customised
Origin:
Lianyungang, Jiangsu
Quartz Glass Test Tube With Thread End

1. Material properties of quartz glass flask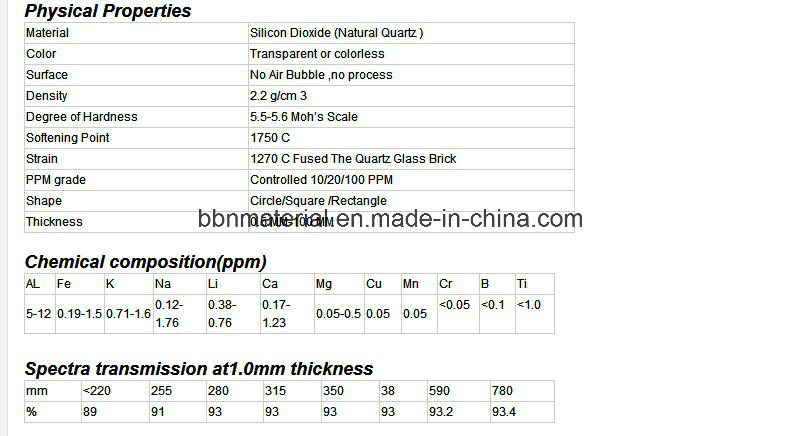 Mechanical strength, adapting abrupt change of temperature, bond departmentvery is very strong , which is resistant to several atmospheres pressure.
Sophisticated processing technology, the optical properties of translucent surface is very good
Use high-quality quartz glass, to ensure that no bubbles, no stripes.
High corrosion resistance
High temperature, short-term use temperatures up to 1300 degrees Celsius, with good thermal stability

 
Application:
Used in the chemical industry,petrochemical industry,electronic chemistry,biochemical pharmaceuticals and in laboratory.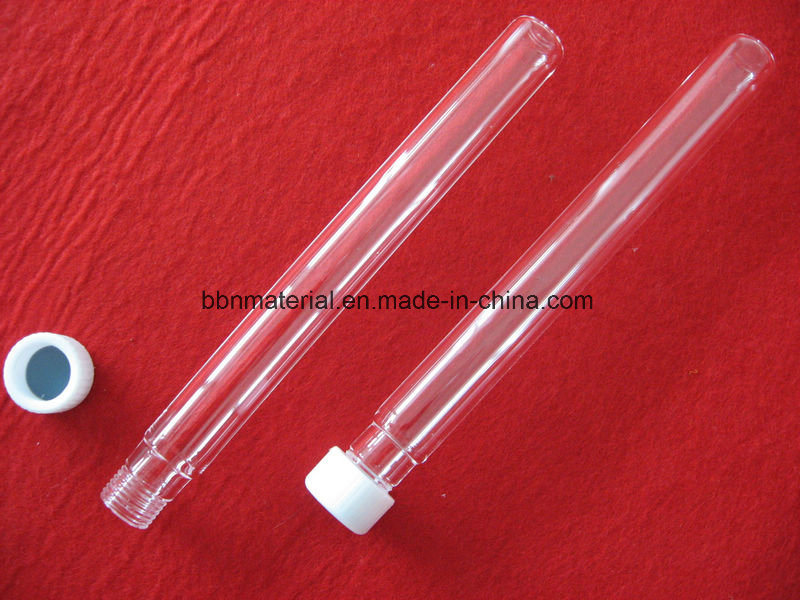 Packaging & Shipping

 
Our Services
1. OEM service
2, produce per customers' request such as design & package & printing logo
3, special package for fragile products to make sure no broken in transportation
 
Company Information
BAIBOÂ is one of the leading high quality quartz glass and precise ceramics manufacturer and supplier in China.
BAIBOÂ has always been a defining force in the sale and fabrication of quartz glass within the semi-conductor, chemical, solar Energy and precise ceramics within semi-conductor , solar energy, textile, electronic, and laser industries.
Not only have we mastered the fabrication technology, our strength has always been based around listening to and understanding our customer's requirements and expectations.
Continuous improvement in all areas of our business is key to our grouth. What is equally important to us is maintaining in business, our inherent family values of trust, faimess and respect to our employees, suppliers and customers.
1. The Trade Assurance Service is ready for you and our guarantee account is USD40000.
2. 8 years Alibaba golden supplier.
3. 0% compain feedback.
4. 100% good reputation.
Get titanium, gold or surgical steel industrial length barbells from simple to more elaborate styles in any size at competitive prices at Cnd.com. We are an experienced manufacturers for high quality ball closure ring, circular barbell, Barbell Jewelry, Industrial Barbell, Curved Barbell, Internal Thread Piercing , Belly Button Rings, Nipple Rings , Tongue Pierced , Eyebrow Rings , Nose Ring /Nose Stud , Labret/ Lip Ring , Earrings , Plugs& Tunnels Fake Plugs, Expanders tapers ect. Welcome to customized and Choose from different materials, size, colors and designs as your requests. During the many business experience we have gained a great reputation in the field. Just contact us at once to get a competitive quote immediately.
Barbell Jewelry
Barbell Jewelry,Jewelry Eyebrow Barbell,Wild Barbell Designs,Variety Of Colors Barbell Jewelry
Qingdao Cinderella Industry &Trade Co., LTD. , http://www.cndbst.com